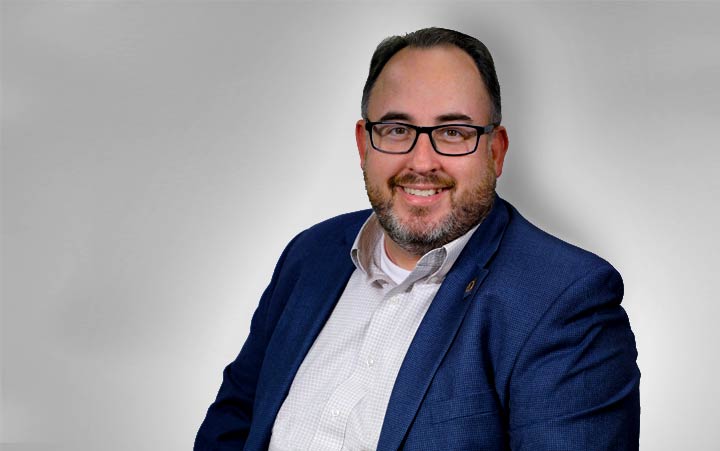 Sean M. Maguire, CEO/Executive Director
Sean M. Maguire, AICP CEcD is a certified planning and economic development professional with more than 20 years of private and public sector experience. He is a graduate of the University at Albany with degrees in geography, regional planning, and public administration and a graduate of the University of Oklahoma Economic Development Institute. Sean is has been recognized by the Albany Business Review as a "40 Under 40," the University at Albany's Rockefeller College as a "10 Under 10," and by ConsultantConnect as one of "North America's Top 50 Economic Developers." He holds volunteer leadership positions at APA including Vice President of the New York Upstate Chapter and Chair of the Economic Development Division. He is an adjunct professor at the University at Albany, SUNY where he teaches courses in planning and economic development.
P. Christopher Kelsey, CFO
Chris Kelsey, CPA is an accounting professional with experience in municipal finance.  Mr. Kelsey is the Accounting Supervisor and Acting Comptroller for the Town of Colonie.  He is responsible for managing the agency's budget, A/P, A/R, and compliance with state reporting requirements.
Aimee Johnson, Economic Developer
Aimee is an Economic Developer for the Town of Colonie Planning and Economic Development Department. She has experience working with both public and private development corporations, where she organized policy rollouts, handled grant administration, and supported a public-private housing partnership. A native of the Capital Region, Aimee holds a bachelor's degree in Social Psychology, a master's degree in Public Administration from the Rockefeller College of Public Affairs and Policy at SUNY Albany, and is a New York State licensed Notary Public.
Monique Wahba, Senior Planner
Monique Wahba, Senior Planner with the Planning and Economic Development Department, is an urban planner with over 20 years of experience including transportation and land use integration, community planning, housing rehabilitation, policy development, and project management. She has a Master's degree in Urban and Regional Planning from the University of Oregon.
Michael Tengeler, Planner
Michael Tengeler has worked in public sector economic development for 12 years as both a Project Coordinator and Planner. Mike primarily works with businesses and other commercial projects who require site plans and other land use law approvals in Colonie. He completed the Basic Economic Development Course from the New York State Economic Development Council in 2012, in addition to receiving certifications from NYSERDA and the Capital District Regional Planning Commission. Born and raised in Latham, Mike graduated from Shaker High School before earning his Bachelor's and Master's Degrees in Business Administration from Southern New Hampshire.
Andy Acker, Planner
Andy Acker, Planner with the Planning and Economic Development Department, has unique professional planning experience working in both large metropolitan and rural communities. His experience includes providing planning support for citizens, businesses, municipalities and non-profits with land use law, community development, comprehensive plans and grant writing. Andy graduated with a B.A. in Urban Studies from the University of Pittsburgh.